In some cases with oversize tires, you will need an ATV Lift Kit to insure sufficient clearance around the fenders and other parts of your ATV. With 28'' tall tires you will usually need a lift kit, and in rare cases you'll need one with 27'' tall tires.
ATV Lift Kit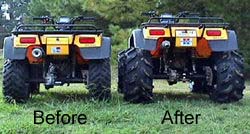 Standard 2'' & 3'' Lift Kits: The ATV Lift Kit is a bolt-on bracket system that bolts between the shock and the shock mount. The 2'' lift kit, installed with stock tires and wheels, will increase ground clearance by about 1.5'' to 2'' on average, the 3'' lift by 2.5'' to 3''. When combined with oversized tires and wheels, you can get up to about 3'' to 5''. (5'' additional clearance requires a 3'' lift kit and extra oversize tires). These kits are carefully machined to maintain proper angles.

Typical 2'' Polaris Lift Kit. Some may vary.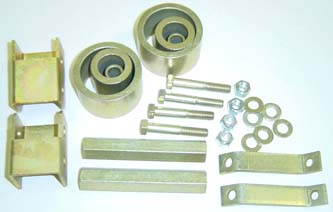 Typical 2'' Honda Lift Kit. Some may vary.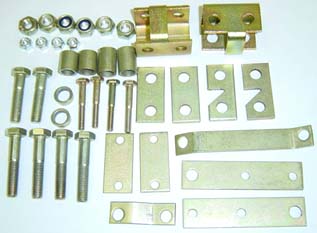 Typical 2'' Mule Lift Kit. Some models may vary.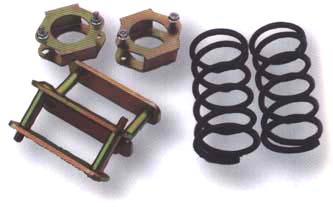 Here are links to some of our most popular products

ATV Tires - ATV Tire and Wheel Package Deals - ATV Bigfoot Kits - Sand Tire Kits - ATV AG Kits - ATV Hard Surface Kit - Kawasaki Mule Hard Surface Kits - 4 Wheeler Tires and Wheels - Wheel Spacers - Aluminum Alloy Rims - Steel Rims - GBC Tires - ITP Tires - ATV Lift Kits for Honda, Rincon, Rubicon, Kawasaki, Mule, Teryx, Polaris, Suzuki, King Quad, Yamaha, Sportsman, Grizzly, Rancher, Brute Force, Foreman, RZR, Arctic Cat, - GBC Kanati Mongrel ATV Tires - ITP Mud Lite - ITP TerraCross - Gorilla Silverback - Gorilla Silverback X-Lite - GBC Dirt Devil - Vampire Tires - Essex Surefoot Kevlar Belted - Bear Claw - Home Page



Copyright© 2020 Tires-n-Stuff. All Rights Reserved.
No part of this website may be reproduced in any form without written permission by Tires-n-Stuff.